FOUR CORNER TIME
LINE
PERIMETER
TRAFFIC LIGHT
INTERSECTION
1976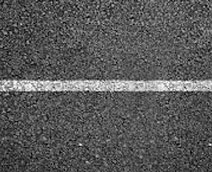 A series of 4 black and white silent films around and about an urban traffic intersection. I see these short films as a seedbed of ideas and obsessions that inform and contextualize many of the visual and editorial strategies in my subsequent longer-form films.
Line
8 Minutes B/W Silent 18fps
"Cars trucks, pedestrians and the line they pass over, by, under and through."
Perimeter
11 Minutes B/W Silent 18fps"
"A hand-held camera follows the 'lines of force' of a busy pedestrian crosswalk."
Traffic Light
10 minutes B/W Silent 18fps
"The rhythms of stop and go, stasis and motion, night light and light flashes.
Intersection
11 Minutes B/W Silent 18fps
"Geometric composition meets geo-metric editing (in 4 corner time.)
FOUR CORNER TIME is available for rental at the Filmmakers Coop.